Melbourne's Leading Gas Ducted Heating Installation & Maintenance Service
Reliable Service and Installation for Heating & Cooling Systems in Melbourne
Melbourne's Leading
Gas Ducted Heating Installation Services & Maintenance
What Is A Home Gas Ducted Heating System?
The cold brought in by the winter season can be easily countered by a good gas ducted heating system. These powerful and efficient heating systems can keep your home warm and toasty.
If you don't already have a gas ducted heater or your heater is getting too old, you will need to turn to professional installation services. This is due to the many issues that could crop up if you try to do it on your own or use less capable service providers.
You will also want to choose to install a gas ducted heating system for the following reasons:
Efficient heating

– Gas ducted heating systems can heat up the entire home instead of just individual rooms. This is much more efficient when taking into account the sheer amount of power consumed when trying to do the same thing with space heaters.

Excellent level of temperature control

– It's quite easy to dictate the level of warmth that is generated by gas ducted heating systems. The best models have thermometers that are accurate and reliable.

Cost-effective

– Thanks to the efficiency of gas ducted heaters, they also help bring down the costs of heating a home. By not using up as much energy, it doesn't result in high electricity bills.

Environmentally friendly

– Less energy used means less greenhouse gas released. This makes gas ducted heating systems quite environmentally friendly.

Fits multiple weather conditions

– Many home heating systems can be prone to struggling during particular weather conditions.

Maintains excellent air quality

– Gas ducted heating systems don't produce acrid air that makes breathing difficult as some heaters do.

Quick installation

– The installation of gas ducted heating systems can be done quickly thanks to the streamlined designs that they come with. However, they still require skilled workers to ensure that they are installed correctly.
At Service IT, our highly skilled and experienced technicians can install gas ducted heaters quickly, efficiently, and affordably. We can ensure that homeowners will enjoy the full benefits of the heating systems through maintenance, cleaning, and repairs.
Gas Ducted Heating Installation Services
Gas ducted heating systems can be installed quickly and with relatively few issues. However, this is only true when it is done by professionals with the right skills, equipment, and familiarity with the different brands.
A lot of things can still go wrong if the gas ducted heater is installed incorrectly by inexperienced or unskilled hands. This could then result in much shorter lifespans for the heaters, more regular calls for maintenance and repairs, or even risks of property damage.
By contacting Service IT and allowing us to do the installation of your gas ducted heating system for you, you can enjoy the following benefits:
Fast and efficient installation
Saving money on constant repairs and cleaning costs
Easy access to qualified experts
Less requirement for repairs
Quick response for emergency repairs or maintenance
Less risk of fire hazards
While it might seem like a good idea to install, maintain, clean, or repair gas ducted heaters on your own to save money, this is not necessarily the case. Without the necessary skills, equipment, and training, homeowners can do more harm than good.
Gas ducted heating systems might be simple to install by design, but errors can still occur. Many of the reasons why gas ducted heaters break down faster and more often than they should can be traced to improper installation.
It also follows that subpar installation services will lead to equally poor maintenance and repair skills. So the problem compounds until homeowners find themselves constantly calling to have their heater repaired.
This results in more expenses and less time for homeowners to enjoy the benefits of their gas ducted heaters. All in all, it's worth the expenses to hire professional installation service providers rather than risk low-quality results.
WE ARE MELBOURNE'S
 Experts in the Installation and Service of the Following Brands
Brivis Compact Heater Series
Brivis CC315IN | Brivis CC320IN | Brivis CC325IN | Brivis CC330IN
Brivis Star Pro Heater Series
Brivis SP415 | Brivis SP421 | Brivis SP430 | Brivis SP435 |  Brivis SP521 |  Brivis SP530 | Brivis SP535 | Brivis SP615 | Brivis SP623 | Brivis SP630 | Brivis SP635
Brivis Buffalo Heater Series
Brivis Buffalo BUFFALO15 | Brivis Buffalo BUFFALO20 | Brivis Buffalo BUFFALO26 | Brivis Buffalo BUFFALOBX515 | Brivis Buffalo BUFFALOBX520
Braemar TQ Heater Series
Braemar TQ315 | Braemar TQ320 | Braemar TQ325 | Braemar TQ415 | Braemar TQ420 | Braemar TQ425 | Braemar TQ430 | Braemar TQ435 | Braemar TQM516 | Braemar TQM520 | Braemar TQM530 | Braemar TQM618 | Braemar TQM623 | Braemar TQM632
Braemar Rebuff Heater Series
Braemar REBUFF TQD32NG | Braemar REBUFF TQD330NG | Braemar REBUFF TQMD520NG | Braemar REBUFF TQMD530NG
Braemar ECO Heater Series
Braemar ECO Star WF25
Bonaire MB Heater Series
Bonaire MB314i | Bonaire MB320i | Bonaire MB325i | Bonaire MB330i | Bonaire MB414i | Bonaire MB420 | Bonaire MB425 | Bonaire MB430 | Bonaire MB515i | Bonaire MB521i | Bonaire MB530i | Bonaire MB535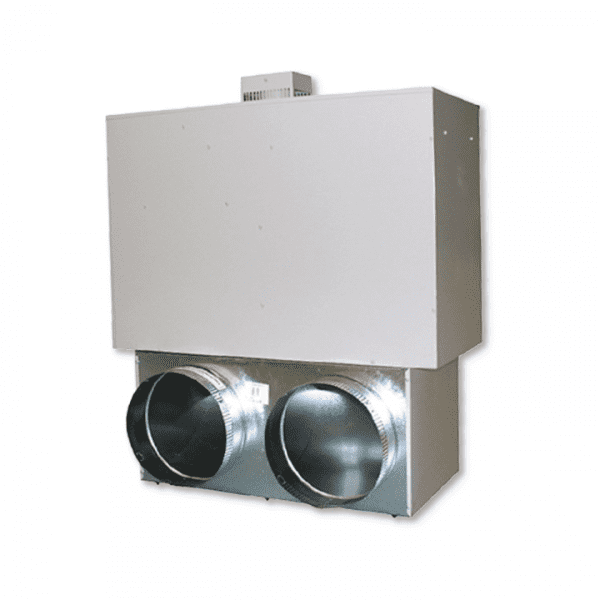 Bonaire Rhino Heater Series
Bonaire Rhino MBR3-20 | Bonaire Rhino MBR3-30 | Bonaire Rhino MBR5NC-21 | Bonaire Rhino MBR5NC-30
Contact Service IT
for the Best GAS DUCTED HEATING Installation Services
in Melbourne
and we'll fulfill your needs
WHY SERVICE IT IS THE BEST CHOICE FOR GAS DUCTED HEATING INSTALLATION MELBOURNE?
Service IT is the top gas ducted heating system installation service provider in Melbourne. We have a team of experienced and highly trained technicians to ensure that the heater is installed correctly. This includes taking every precaution to prevent future issues that could result in the systems constantly breaking down.
Using our services will also allow homeowners to have ready access to skilled professionals to handle any emergency maintenance or repair needs. We guarantee customer satisfaction whenever we install gas ducted heaters and this guarantee extends to all of our services.
For more information on what services we provide, be sure to Contact Us Today
We can answer all of your questions and provide clarifications to help you make the right choice.
Frequently Asked Questions
Do I need gas ducted heating systems?
If you want an efficient and reliable heating system for your home, a gas ducted heater would be your best choice.
Are gas ducted heaters better than other heating systems?
Gas ducted heaters are more efficient and environmentally friendly compared to other types of heating systems. They are also more reliable since they are capable of heating up entire homes instead of just a few rooms at a time.
Can I install a gas ducted heating system myself?
It would not be advisable to install a gas ducted heating system on your own unless you have the necessary experience and training to do so. The equipment will also be a major factor to ensure that there won't be any problems in the near future.
Can I maintain or repair my gas ducted heater?
While gas ducted heaters are easy to maintain and clean, it would still be better to rely on professionals to get the job done. It will result in more thorough checking to ensure that there won't be any unseen damages or grime that you might miss.
When should I replace my old gas ducted heater?
If your home already has a gas ducted heater when you moved in or you have an old model that keeps breaking down, they might need to be replaced immediately. You would be risking a fire hazard if you don't.
Important Note From Service IT
Gas Ducted Heating systems need to be installed by licensed professionals who have the necessary experience and training to do the job right. Qualified technicians have the skills necessary to install the gas ducted heating units safely and without the risk of damaging the hardware. 
It is also recommended to have gas ducted heating systems serviced and maintained regularly every year.
A licensed technician like those we have at Service IT will also conduct a negative pressure test for measuring carbon monoxide levels. This will help make sure that there are no leaks that could impact the health of those living in the home.
Service It Is A Trusted Partner Of
Our Repair & Maintenance Services
Premier Real
Estate Services
Water Pipe
Pressure Testing